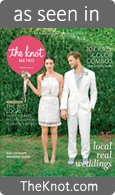 It's your wedding, relax … have fun … let us take care of the details
A wedding with Lake Geneva Cruise Line is a celebration that your guests will be talking about for years! A sunset ceremony on the waters of Geneva Lake is just the beginning of a perfect evening. Champagne is poured, the first toast is made, and an elegant meal is served. White linen tables with fragrant floral centerpieces, china place settings, and the cake too beautiful to eat, all lend themselves to this evening. Then the music begins! A dance floor emerges and you are whisked away for the first of many dances as you continue to glide across the waters. The moon glimmers on the lake, a fresh breeze is coming over the bow and the evening has just begun.

Marriage License Information:
Marriage License Application Instructions
All couples planning to be married in Walworth County must contact the Walworth County Clerk's Office for information regarding residency, age, past marriage, waiting period, etc. requirements. State law requires that all out of state residents obtain a marriage license from the county in which they will be married. This is different for in-state residents. Since every situation is different and requirements can change, please contact the County Clerk's Office well in advance of your wedding date.
County Clerk's Office—Elkhorn, Wisconsin—262-741-4241
Judges & Ministers:
Judge Hank Sibbing – (262) 248-6624 or hsibbing@genevaonline.com
Rev. Marcia Boyer – Nondenominational Ordained Minister – (262) 725-3483
Church of the Holy Communion – Penny Atkinson (262) 248-2544
A room with a 360° view and 22 miles of breathtaking scenery …